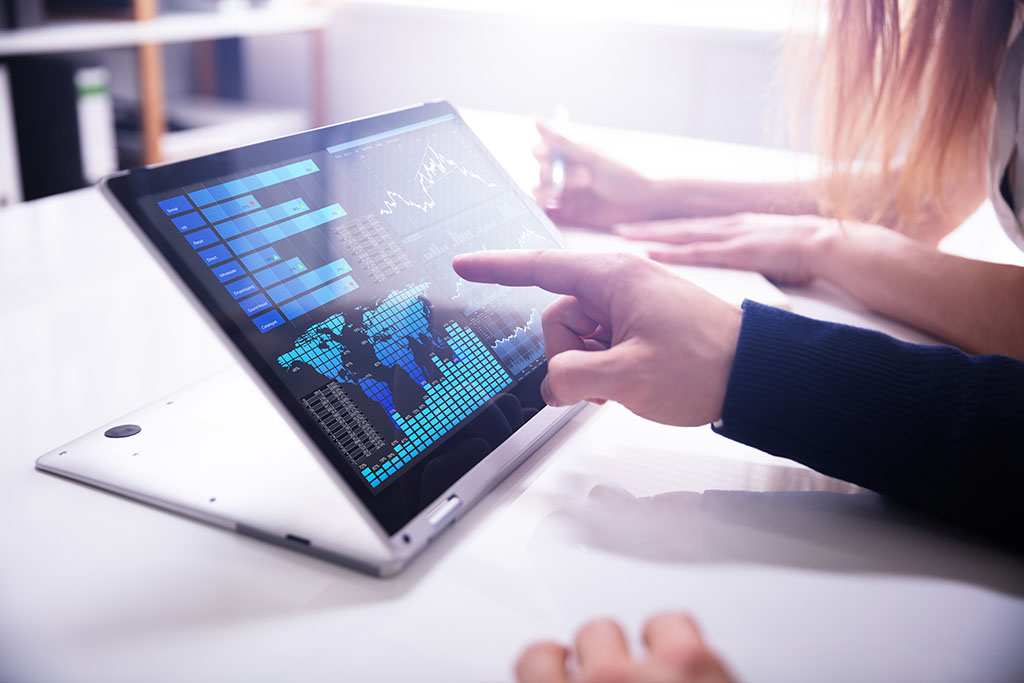 As a newbie in the world of cryptocurrency, you may be very confused as to where and how you are going to begin your investment process. Cryptocurrencies can, indeed, be quite daunting and challenging to understand at first. But once you get the hang of it, it is just like any other stock or investment process that you may have gone through previously. The only difference is that instead of dealing with fiat money, you are trading and buying cryptocurrencies or digital money.
Now's the perfect time for you to start buying cryptocurrencies because the demand is getting even stronger than ever.
Automate Your Strategy
As you decide to buy cryptocurrencies online, one of the essential pieces of advice you should keep in mind is that the cryptocurrency market never sleeps. There is no closing and opening date. The values are constantly rising and falling every day. But, naturally, you cannot face your computer the whole time. You are most likely buying cryptocurrencies because you are looking for an excellent opportunity to earn passive income. Hence, it is best that you decide to automate your strategy.
Numerous platforms, such as Bitvavo, allow you to buy, sell, and trade your cryptocurrencies. This means that all you do from your end is to set the specific parameters of your daily trade. It is from here that the automated platform decides when to buy Cryptocurrencies to add to your account, and when to hold on to the purchase. Doing this helps ensure that you are buying cryptocurrencies at the lowest purchase price.
Ignore the Naysayers
Yes, it is always good to listen to advice. But once you have decided to purchase cryptocurrencies, you have to focus on this endeavor. As is the case with any other investment, there are always naysayers who are going to try and convince you not to purchase cryptocurrencies. They can tell you that it is a pyramiding scheme, a scam, a fraud, and whatever other negative connotations that may be said about cryptocurrencies.
The thing is, before you decide to buy cryptocurrencies, you first have to do ample research. You cannot just choose haphazardly. And while you may listen to the advice of other people, this decision is still yours to make. Once you start buying cryptocurrencies, your attention should be on how to best let your investment grow.
Start with a Minimal Amount
As tempting as it might be for you to go all out with buying cryptocurrencies, doing so isn't recommended. Like any other investment, it is best to start small first. A caveat you should keep in mind is that the cryptocurrency industry is moving at a volatile condition. Your chances of earning might be high, but so are your chances of losing.
Expert cryptocurrency investors have also been noted that you should only invest first or buy the amount that you can afford to lose. This means that you should buy cryptocurrencies using your fiat money in an amount that you can consider as "extra". So if you lose, then it isn't going to burn a hole through your wallet.
Also, the negative thing about immediately putting in a massive chunk of money is that when the market improves for you (meaning the buying price of cryptocurrencies is cheaper), you have little extra left with which you can buy more Bitcoins. Had you been a bit wiser with your money, you could've purchased more Bitcoins at this time when the purchase price is even lower.
Always Do Your Own Research
With Internet connection available almost everywhere, there is no reason for you not to be able to study hard enough about cryptocurrencies. It comes in highly recommended that even as you have already started buying Bitcoins, you should always be prudent enough to keep studying. Information about digital currencies and anything about technology or digital-related matters are ever-evolving and changing so fast.
What you may have known of as a good strategy a month ago may no longer be accurate at present. Hence, you have to be very diligent about studying cryptocurrencies well.
A good point to remember is this: the cryptocurrency market is always moving in a cycle. Despite the trends regularly coming in this industry, the fixed market of highs and lows in buying Bitcoins and other cryptocurrencies are generally constant. Allow yourself the opportunity to first master this cycle before you go all-out with buying cryptocurrencies.
Diversify Your Cryptocurrency Portfolio
When investing in real stocks through fiat money, it is also ideal to diversify your portfolio. You have to do the same with cryptocurrencies. While Bitcoins are the most popular, you have to also remember that there are other cryptocurrencies that you can purchase.
Examples of these other cryptocurrencies include Ethereum, Litecoin, and Altcoins. One of the most common mistakes done by cryptocurrency investors is that they tend to put all their money in one basket. So what happens when the value of this particular cryptocurrency goes bad? You suffer quite a lot. The more that you diversify your portfolio, the more stable your investments are.
Be on the Lookout for Scams
This is one of the essential tips for you to remember in buying Bitcoins or any other cryptocurrency for that matter. Be on the lookout for scammers and fraudsters every single time. One of the risky things about cryptocurrencies is that there is very little to no regulation at all. This means that scammers and fraudsters can prey on any victim in an instant. If you aren't careful, this could be you.
As you buy cryptocurrencies, always be cautious about the source that you are buying them from. Again, it all boils down to proper research. Ask around for recommendations, and read the feedback of other Internet users, too. If there is any concern that might be a red flag for you, trust your instincts. Look for another source from which you could buy your Cryptocurrencies instead. Do not be in a rush to immediately trust the first source you come across. The Cryptocurrency industry doesn't have a shortage of traders and sellers.
Conclusion
Before placing your hard-earned fiat money into the world of cryptocurrencies, it is vital that you already have sufficient knowledge to back you up. As is the case with any other investment, there are risks that you have to be speculative about. If you go ahead without taking along tips or strategies with you, you might only risk your investment.
With all that you've learned from reading this, you can now venture into buying cryptocurrencies better equipped with knowledge, as well as confidence.